›Hi!
This is me, Fabi! I'm from Venezuela, born and raised. In my late 20s, I moved to Houston, city that now I consider Home…love it!
I'm the youngest of three sisters. The Godmother of two wonderful children, Julia & Daniel, and of a baby girl who does not have a name yet (hopefully parents will decide soon!). — Last week (Feb 12th) parents decided: Isabella Cristina…isn't it beautiful?!
I love to travel, meet new people.. Love cheese, bread and wine. I'm really honest, hate lies, really easy going and with a great laugh! 🙂 I'm a strong woman, with a good heart ❤️
So, this is my Blog, mostly about my days, stories and adventures while living in Kuala Lumpur, Malaysia 🇲🇾 .. and now telling the stories while living in Neuquen, Argetina 🇦🇷… Hope you enjoy the stories!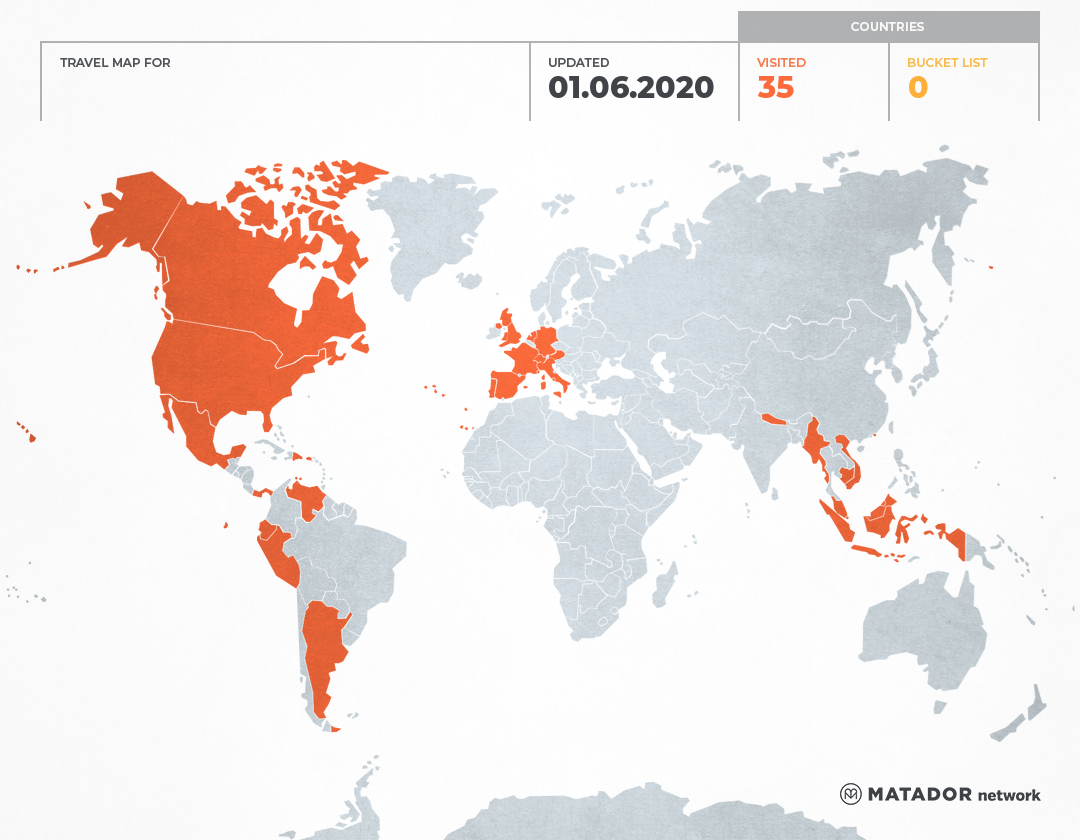 fabiscrapbook has been to: Argentina, Austria, Aruba, Brunei, Canada, Switzerland, Curacao, Germany, Dominican Republic, Ecuador, Spain, France, United Kingdom, Hong Kong, Indonesia, Italy, Cambodia, Monaco, Myanmar, Mexico, Malaysia, Netherlands, Nepal, Panama, Peru, Puerto Rico, Portugal, Singapore, United States, Vatican, Venezuela, Vietnam.
Get your own travel map from Matador Network.